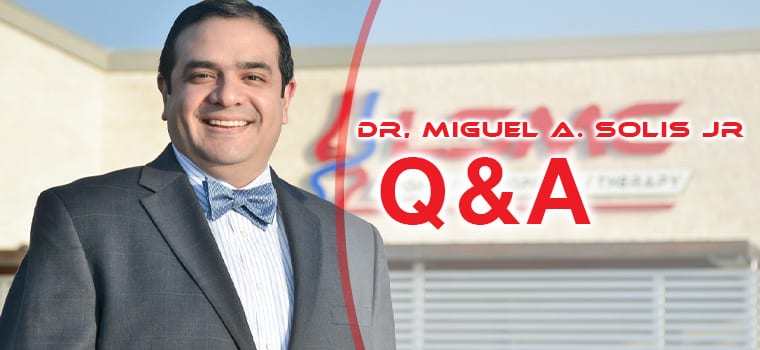 We asked our Doctors questions our patients may have not known. Check out our Q & A with Dr. Solis. Q. What city/town were you born? 
A. Laredo, TX Q. What High School Did you graduate from? 
A. Martin HS Class of 95 Q. Was becoming Physician your first option? 
A. Yes, ever since I ...