Therapists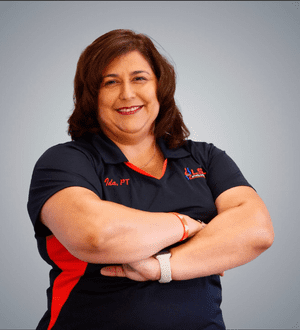 Ida G. Gutierrez, PT, MPT
is a native Laredoan. She graduated from Nixon High School in 1991 and graduated from Laredo Junior College in 1993 with an Associates in Arts. During high school she played basketball, track, and karate. She graduated from Texas Tech University Health Sciences Center Physical Therapy Program in 1997. She returned to Laredo to give back to the community with the knowledge and experience she gained while in college. As a teenager, she was inspired by her aunt, who has Cerebral Palsy. She went with her aunt to her aquatic session and was amazed at the positive impact it had on her physical ability, demeanor, and her attitude. Ever since then she wanted to help someone achieve the same feeling.
She loves to organize, coach, participate in her children's sports teams, as well as being involved her church community. She has a deep routed connection to the Laredo community due to a strong family unit, especially through a community of martial arts at Rick Guerra's Academy of Martial Arts. She has worked in numerous settings including hospital acute care, outpatient, skilled nursing units, wound care, sports and work injuries, pediatrics and home health. Ida enjoys spending time with her family and friends, coaching her children's sports teams, teaching karate and aerobic kickboxing, and recreational walking.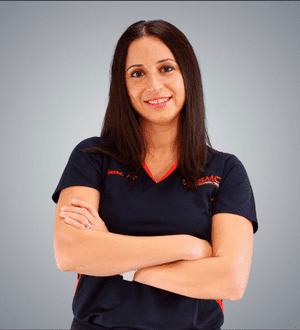 Dinora Flores, PT
was raised in Laredo Texas and returned to her hometown to fulfill a life long dream of practicing Physical Therapy. She has been with LSMC and Power PT for over two years. When not at the clinic, Dinorah enjoys spending time with family and friends. She is also an avid sports enthusiast.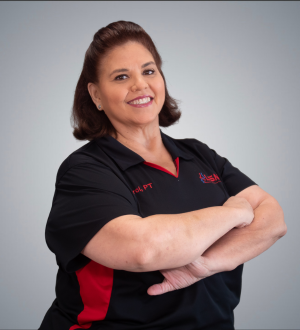 Marci Diaz, PT
Marci Diaz is a graduate of Florida International University in Miami. She was inspired to become a physical therapist after watching the movie Touched by Love, which was inspired by a physical therapist helping a child with cerebral palsy. Later, while helping an elderly gentleman who frequently wandered off from a nearby nursing home, Marci discovered the physical therapy gym and became fascinated. Volunteering there confirmed her career path.
Two important traits Marci believes are necessary to succeed in physical therapy are a passion for understanding the human body and a genuine love for working with people, especially during their most challenging moments. These qualities naturally drew her towards a career in physical therapy.
Marci has been practicing in the field for more than 30 years. Between 1993 and 2016, she worked in pediatrics. From 2013 to 2023, she led the Neonatal Intensive Care PT team. Since 1991, she has been involved in prosthetics and orthotics, specifically working with amputee patients. Additionally, since 1997, Marci has taught part of the Rehabilitation Techniques course at Laredo College for the Physical Therapist Assistant Program every Fall semester.
She makes sure to set aside time for family, friends, and God in order to balance work and family. Taking a couple of minutes throughout the day to connect with her coworkers has also been helpful in maintaining a work/life balance.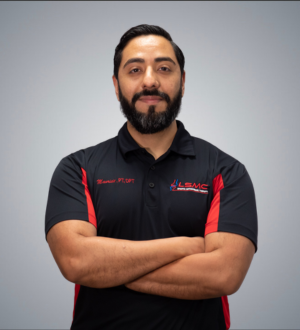 Mauricio, PT, DPT
Mauricio's primary expertise lies in outpatient orthopedics, with some experience in home health, skilled nursing facilities, and outpatient cancer and lymphedema management. He has a passion for manual therapy techniques, blood flow restriction training, and dry needling. Mauricio holds certifications in Personalized Blood Flow Restriction Rehabilitation through Owens Recovery Science (ORS) and in Dry Needling through the American Academy of Manipulative Therapy (AAMT).
Mauricio played football and participated in track and field during his high school years, encountering multiple injuries that necessitated rehabilitation with an athletic trainer. His senior year, Mauricio endured an incapacitating injury that led to several months of medical visits and self-rehabilitation. This experience significantly influenced his decision regarding his career path.
He aspired to pursue a profession that provided him with a comprehensive understanding of the human body while enabling him to make a positive impact, similar to the assistance he received during his injury. He continues to advance his education by taking courses and achieving certifications from AAMT.