Therapists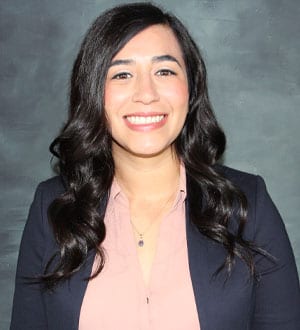 Sandra Gomez, PT, DPT
Was born in Laredo, Texas but was raised in her early childhood years in Monterrey, Mexico. She graduated from United High School in 2010 where she competed in sports such as soccer, volleyball, and track. She obtained her Bachelor of Science from the University of Texas at Austin in 2014 to get a step closer to fulfilling her lifelong dream of becoming a physical therapist and as well played for the UT club soccer team during her undergrad.
Prior to applying to physical therapy school, Sandra ensured she obtained a good clinical experience by working as a tech at HealthSouth Rehabilitation Hospital and St. David's Rehabilitation Hospital where she got good exposure working with an array of populations such as those with neurological disorders, spinal cord injuries, traumatic brain injuries, and common orthopedic impairments. In her time at St. David's Rehabilitation Hospital, Sandra received the honorable Frist Humanitarian Award. This award is only awarded once a year to one employee that demonstrates extraordinary concern for the welfare and happiness of patients and communities.
In 2017, Sandra started attending Texas State University which was her top choice school in order to pursue her Doctorate in Physical Therapy that had a high emphasis on manual therapy in their curriculum. While in school, Sandra continued her passion of volunteering as the head coach for the Volleyball Special Olympics team for McBeth Recreation Center. During the three years of the program, Sandra fulfilled a year of clinicals where she had diverse experiences with working in several orthopedic manual physical therapy clinics that treated high-level athletes and as well continued a solid foundation in treating patients with neurological impairments. Sandra graduated in 2020 and is now currently pursuing a fellowship in manual therapy through the Manual Therapy Institute to best treat musculoskeletal impairments.
In her spare time, Sandra highly enjoys hiking in the outdoors and being active.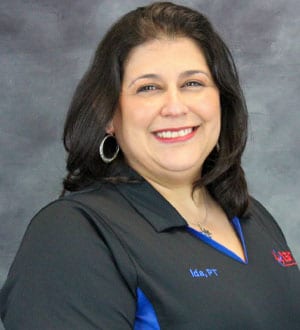 Ida G. Gutierrez, PT, MPT
is a native Laredoan. She graduated from Nixon High School in 1991 and graduated from Laredo Junior College in 1993 with an Associates in Arts. During high school she played basketball, track, and karate. She graduated from Texas Tech University Health Sciences Center Physical Therapy Program in 1997. She returned to Laredo to give back to the community with the knowledge and experience she gained while in college. As a teenager, she was inspired by her aunt, who has Cerebral Palsy. She went with her aunt to her aquatic session and was amazed at the positive impact it had on her physical ability, demeanor, and her attitude. Ever since then she wanted to help someone achieve the same feeling.
She loves to organize, coach, participate in her children's sports teams, as well as being involved her church community. She has a deep routed connection to the Laredo community due to a strong family unit, especially through a community of martial arts at Rick Guerra's Academy of Martial Arts. She has worked in numerous settings including hospital acute care, outpatient, skilled nursing units, wound care, sports and work injuries, pediatrics and home health. Ida enjoys spending time with her family and friends, coaching her children's sports teams, teaching karate and aerobic kickboxing, and recreational walking.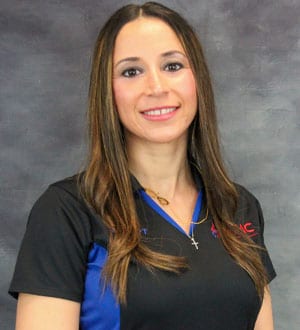 Dinora Flores PT
was raised in Laredo Texas and returned to her hometown to fulfill a life long dream of practicing Physical Therapy. She has been with LSMC and Power PT for over two years. When not at the clinic, Dinorah enjoys spending time with family and friends. She is also an avid sports enthusiast.